DONATE TO PROSPECT PARK ASSOCIATION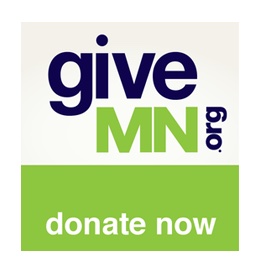 Prospect Park Association is a 501(c)(3) charitable organization, and all donations are tax-deductible. Simply click the Give-MN button or mail checks to PPA, P.O. Box 141095, Minneapolis 55414.
More Info

Spring 2023EVENTS
Run for PPA Board of Directors
Get engaged in neighborhood discussions regarding equity, environment and more! Elections will be held at the Annual Meeting on Monday, May 15th. View PPA Board Candidate Profiles. 7 Seats are up for election.
More Info

2023EVENTS
signup for the PPA MONTHLY NEWSLETTER SENT via E-mail.
Current NL || Previous NL || Past NLs
Stay up-to-date on (virtual) meetings, events and happenings in Prospect Park.
2023EVENTS
Monthly Neighborhood VIRTUAL Meetings
Neighborhood Town Hall / PPA Board Combined Virtual Meeting. ANNUAL Meeting: Monday May 15, 2023 6:30 - 8:00pm. (Access at 6:20pm) (see PPA Newsletter & PP E-list postings for Link to online meeting.)
More Information

Sat-Sun. June 10th-11th, 9am - 4pmEVENT
Annual Yard Sales &
Garden Walk / Plant Sale
Sell unwanted items; Tour beautiful gardens. Buy plants. Map
More Information

Spring 2023NEWS
Southeast seniors
Beginning Square Dance
Travelogue: Visit to Marrakech!

More Info

2023NEWS
Join the PP E-LIST

More than 1,300 Prospect Park residents are connected in this independent list serve. Send a sign up request via e-mail!
Sign Up!

2023NEWS
Neighborhood Welcome
Help Improve our Welcome Packet Guide that will be updated 3-4 times a year.
More info

May 2023NEWS
No Plans this Year for
PRATT ice-cream Social
Pratt PTO planning smaller event; Tower needs inspection to re-open.
More Info

2023NEWS
Stay Informed About
planning projects
PPA Land Use & Planning |
Towerside / Prospect North
More Info

2023NEWS
RCC: Resilient Cities &
Communities
Twin Cities-based Alliance for Sustainability promoting vibrant places & regenerative futures.

More Info!