DONATE TO PROSPECT PARK ASSOCIATION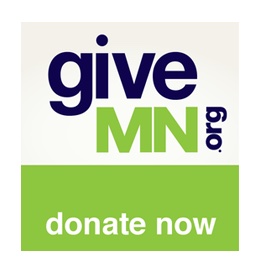 Prospect Park Association is a 501(c)(3) charitable organization, and all donations are tax-deductible. Simply click the Give-MN button or mail checks to PPA, P.O. Box 141095, Minneapolis 55414.
More Info

Winter 2023EVENTS
Prospect Park New Welcome packet
Upcoming things to do or see • Ways to stay connected • Business & Nonprofit Directory • Renter Resources • Local Government Resources • How to Get Around • Ways to volunteer for our neighborhood!
More Info

2023EVENTS
signup for the PPA MONTHLY NEWSLETTER SENT via E-mail.
Current NL || Previous NL || Past NLs
Stay up-to-date on (virtual) meetings, events and happenings in Prospect Park.
2023EVENTS
Monthly Neighborhood VIRTUAL Meetings
Neighborhood Town Hall / PPA Board Combined Virtual Meeting. Next meeting: Monday March 27, 2023 6:30 - 8:00pm. (Access at 6:20pm) (see PPA Newsletter & PP E-list postings for Link to online meeting.)
More Information

Sat. April 22nd, 9:30am-11:30amEVENT
Annual Earth Day Cleanup
East River Rd & Tower Hill
Join neighborhoodvolunteers; gloves & bags are provided.
More Information

Winter 2023NEWS
Southeast seniors
Escape to the Tropics
Minneapolis Central Library History

More Info

2023NEWS
Join the PP E-LIST

More than 1,300 Prospect Park residents are connected in this independent list serve. Send a sign up request via e-mail!
Sign Up!

2023NEWS
Neighborhood Welcome
Help Improve our Welcome Packet Guide that will be updated 3-4 times a year.
More info

May 2023NEWS
No Plans this Year for
PRATT ice-cream Social
Pratt PTO planning smaller event; Tower needs inspection to re-open.
More Info

2023NEWS
Stay Informed About
planning projects
PPA Land Use & Planning |
Towerside / Prospect North
More Info

2023NEWS
RCC: Resilient Cities &
Communities
Twin Cities-based Alliance for Sustainability promoting vibrant places & regenerative futures.

More Info!